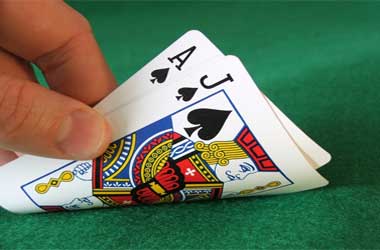 Playing cards is a favourite pursuit of many people, offering a straightforward way to be entertained and potentially for many hours. When you combine this level of entertainment with the opportunity to win real money, it is understandable as to why games such as blackjack are so popular. Once upon a time, blackjack could only really be played in a casino; however, these days it is possible to play wherever you may be without the need for a casino.
When we're talking about real money you should be sure to choose the right online casino, one you can really trust. One of them is Spin Palace. It's not only one of the most secure and reliable casinos but also one with a great Microgaming Blackjack software. And that's what you've always been looking for. Click here to sign up there!
Blackjack has become one of the world's favourite games thanks to its simplicity, as well as the opportunity to win money - which obviously is a bonus to any game. The rules are very straightforward, which means anyone can learn them in just a matter of minutes, or less - which is why it is so well loved in any casino, be it online, in real life or on devices such as iPads.
To put it simply, players try and get the best hand when compared to the dealer. This means getting as close to 21 as possible from a selection of two or more cards. The easiest way to do it is to get what is known as a "blackjack" - which is where the name comes from - to do this you simply have to get in your first two cards, an ace, which is worth 11 or 1, along with a card that is worth 10 points. There are many cards there are worth 10 points, obviously a 10, but also any Jack, Queen or King, i.e the face cards.
If you are lucky enough to get a blackjack then you will win instantly; in fact, not only is it the easiest way to win but you actually also win a little extra money in appreciation of getting the best hand - which is nice. With so many different cards having a value of 10, if you do get an ace to start with then there is a very good chance that you can hit a blackjack.
Such is the "popularity of live blackjack that, if someone is to be seen at a casino on either the television or in film, then it is normally one of the games that you will see someone play. If you want to play at an online casino, then you will almost certainly be able to as virtually every, if not every, online casino will have a version of blackjack the to play.
It really is one of the easiest and most enjoyable ways to win real money at a casino. Being so easy to learn and play, as well as being relatively fast paced and action packed, it means that there is almost constant excitement to be enjoyed. As each card is turned over it is almost inevitable for your heart to be beating a little bit faster. The great thing is that it can be played almost anywhere these days, thanks to the latest technology in devices available; which means you can have all of its fun and excitement wherever you may be - and provides the perfect way to alleviate any boredom.